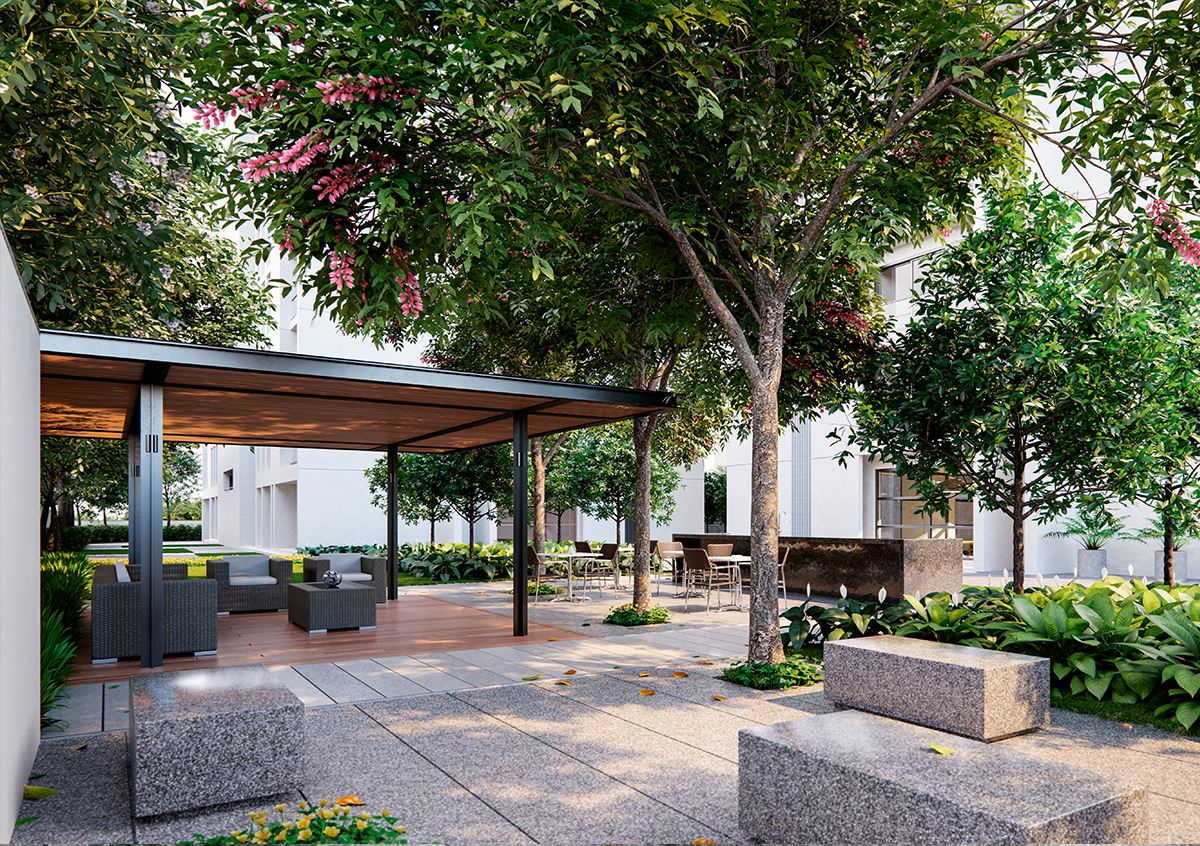 BECAUSE
NATURE DEMANDS YOUR UNDIVIDED ATTENTION
Every shrub, every tree and every chirping bird reiterates our love for nature and green spaces at Anutham. Become one with nature, get cradled in its serenity and inhale the liveliness with every breath. Our architecture is designed around nature to make the most of every ray of light and gust of wind. The green spaces celebrate the hues of every season, leading to an abundance of serenity and balance in today's otherwise hectic lives. We hired Tierra, a renowned Singapore based landscape consultant who have wowed the global audience with exemplary projects across 12 countries in over 20 years. Every vehicle that enters the premises goes directly into the two level basement parking, leaving enough area on the ground level. From a coffee lounge in the hollow plank to a relaxing sitting alfresco, Tierra has worked their wonders in almost every facet of Anutham.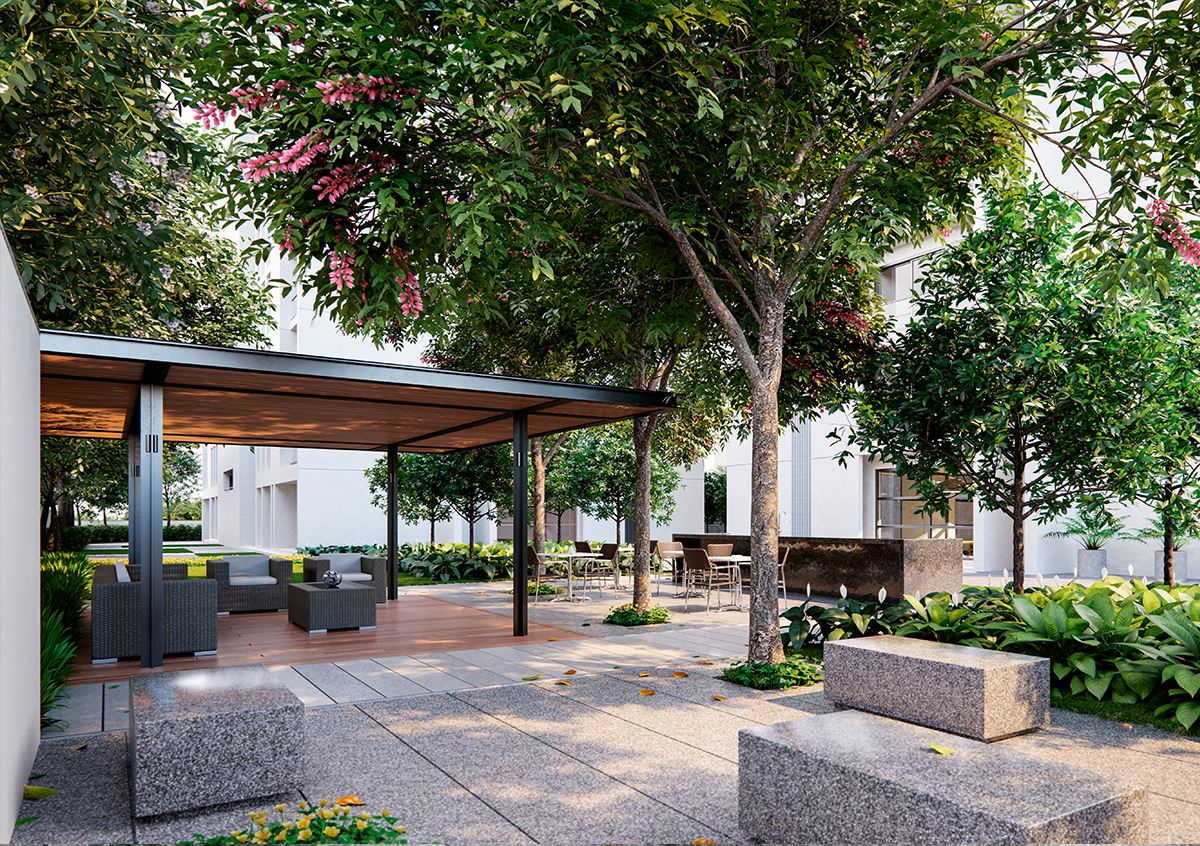 mr ravi desai is a new-age entrepreneur with an evolved personal taste, who wishes to bring in his experience and expertise to real estate as well as other products and categories in the future.
ravi desai is envisaged to grow into a formidable 'signature brand' across industries and products while holding on its core philosophy.ravi desai signature real estate wishes to redefine construction and its projects with a belief of 'elegance through simplicity' and a progressive mind get towards technology. materials and management methods.